Our renovations are in full swing and some important changes will be in place for  the next phase of the renovation. 
As of Monday April 26th the current waiting room is being demolished. All clients  and patients will enter through the side door on Catherine Street. Our large consult  room will be our temporary waiting room for the following 6 weeks. We know this  will be a logistical challenge to stay open but we also know what will be the end re sult, a larger and more spacious waiting room ready to greet all our clients and pa tients. To help us continue to operate as close to normal as possible and still adhere  to the NSW Health guidelines for Social distancing, we kindly ask the following; 
∙ Please phone reception on arrival for your appointment. The recep tionists will then give you further instruction.  
∙ Please do not arrive more than 5 minutes prior to your appointment  time. 
∙ Please limit the amount of human family members with your pet. ∙ Counter sales, please phone ahead where possible and make a pay ment over the phone and one of our staff can bring it outside for you  when you arrive. 
∙ Ongoing prescriptions, please order and pay over the phone and one  of our staff will bring it out to you. 
We understand the next 6 weeks will be an inconvenience to our clients and  if we find other ways to make your visit seamless we will endeavour to do  so and we aim to keep you posted when changes occur. Thank you for you  patience, 
Gwilym and The AAH team
Stay on top of your pet's health!
At Annandale Animal Hospital

, we know how important it is to prevent issues before they happen.
That's why we encourage pet owners to come in for routine checkups, even if you think everything is going well with your furry loved one.
Call us today to see how we can ensure the best life for your pet.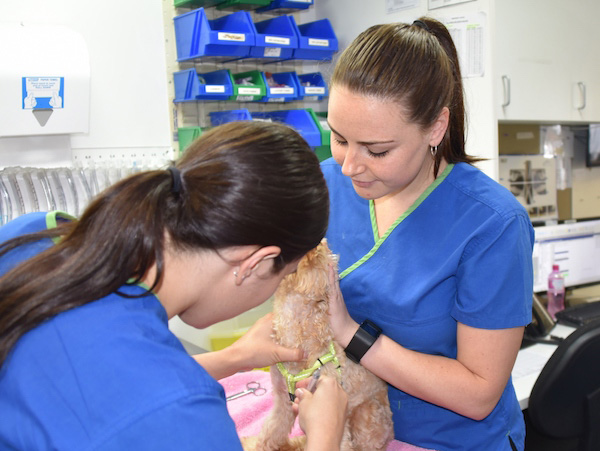 Address
62 Moore Street 
Leichhardt, NSW, 2040
Opening Hours
Monday - Friday: 8am - 8pm
Saturday - Sunday: 9am - 5pm
Public Holidays: 9am - 12pm
Have a Question? We Can Help