Kitten and Cat adoption
We provide a Pet Adoption service for kittens and adult cats; we regularly have a number of kittens and older cats who require a new home. Some of these animals may have been rescued, surrendered or even abandoned with us, and are desperate to find a loving new home. In return, they will show you their appreciation by giving you lots of love back!
Prior to adoption, all our cats and kittens are vet checked and any necessary routine treatments and procedures conducted to ensure they are in good health.
We do charge an adoption fee which covers some of the costs of providing this service, and our fees are outlined below:
Kittens – for an adoption fee of $278.00 your new kitten has been vet checked, wormed, vaccinated, microchipped and desexed.
Adult cats – for an adoption fee of $202.00 your new cat has been vet checked, wormed, vaccinated, microchipped and desexed, if necessary.
If you would like to know more about any of the cats and kittens, or would like to arrange a face-to-face meeting, please call us on or just drop in to Annandale Animal Hospital to see them!
Please check the website regularly for updates on our cats and kittens seeking homes, and ask your friends to do the same! The more people we can reach, the more likely they will find loving forever homes, and get the second chance that they deserve.
Past Successful Adoptions
Abandoned Rabbits and Birds
Stray, abandoned rabbits and birds are re-homed for free.
Stay on top of your pet's health!
At Annandale Animal Hospital

, we know how important it is to prevent issues before they happen.
That's why we encourage pet owners to come in for routine checkups, even if you think everything is going well with your furry loved one.
Call us today to see how we can ensure the best life for your pet.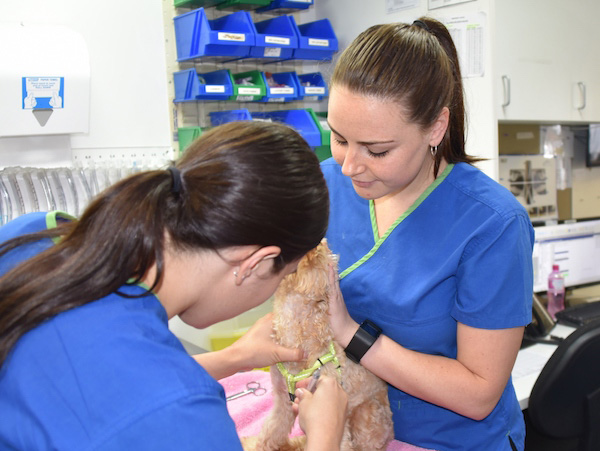 Address
62 Moore Street
Leichhardt, NSW, 2040
Opening Hours
Monday - Friday: 8am - 8pm
Saturday - Sunday: 9am - 5pm
Public Holidays: Closed
Have a Question? We Can Help