COVID 19 UPDATE 
08/05/2020 
Gwil and the team at Annandale Animal Hospital would like to thank all our clients for their patience during these restrictions. We have worked hard to ensure the safety of our staff and clients whilst still being able to provide treatment to our patients. Understandably, it has not been an easily managed arrangement but with your patience we are happily ready to start initiating the move forward. 
What does this mean? 
As of Monday May 11th, at the vets discretion sensitive consults may allow for one client, with their consent to enter the building with their pet. This will be done on a case by case basis, and with all going well, in weeks to come more patients will have their owner (one) with them during their consultation. 
We still ask that all clients arriving for their appointment phone reception to check in and take a seat on the chairs provided on both sides of the building. Please continue to only have one owner accompany your pet to the Hospital to avoid crowding outside the building and arrive no more that 5 minutes before your appointment time. 
As early as February our staff adhered to strict hourly sanitizing of all high touch surfaces and have and will continue to adhere to these protocols moving forward. Plastic sneeze screens have been installed at reception to maintain mutual health and safety. 
As the national curve continues to flatten, the team at Annandale Animal Hospital are look- ing forward to welcoming all clients and their pets into the hospital with social distance measurements sometime in June. 
Until then, thank you again for your support during these COVID 19 restrictions. 
The Annandale Animal Hospital team 
Stay on top of your pet's health!
At Annandale Animal Hospital

, we know how important it is to prevent issues before they happen.
That's why we encourage pet owners to come in for routine checkups, even if you think everything is going well with your furry loved one.
Call us today to see how we can ensure the best life for your pet.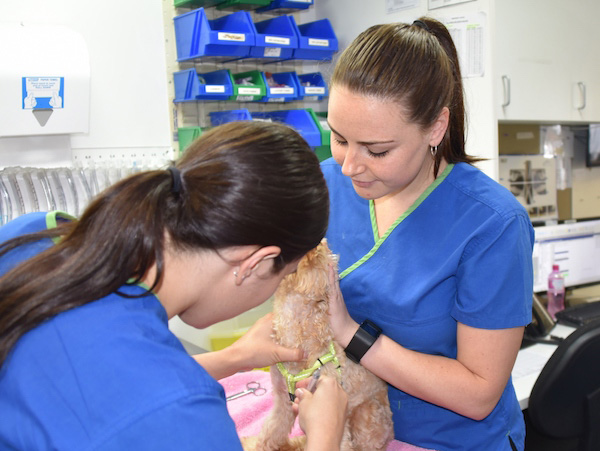 Address
62 Moore Street 
Leichhardt, NSW, 2040
Opening Hours
Monday - Friday: 8am - 8pm
Saturday - Sunday: 9am - 5pm
Public Holidays: 9am - 12pm
Have a Question? We Can Help